This is a new segment I am starting which is basically the average persons view of what all the info, articles, and videos on a the car really means. So first we start with the McLaren 600LT, a car that everyone knew was coming for a while and everyone expected to be incredible. So whats the verdict? It may come as no surprise, so far everyone pretty much adores the car.
Photo From McLaren.com
The LT story started long ago with the F1 GTR "Longtail" which was raced in the 1997 GT Championship. The LT name was relaunched in 2015 with a revamped version of the 650s, deemed the 675LT. The car was revolutionary and it gave everyone much of what they were still looking for out of McLaren. So when McLaren announced that it was going to sprinkle the LT magic on the sports series McLaren, I at least was very intrigued.
Photo From McLaren.com
So whats new? Well to be direct, McLaren quotes that 23 per cent of the car is. It's around 100 kg lighter, (depending on how you spec it) which may not sound like all that much but as goes with most things in this car, its much more than purely the sum of its parts. The car receives new camshafts and a refined ECU and is now 30bhp up on the 570s (592bhp or 600ps hence the name). As the routine with the 675LT, the 600LT has be widened, lengthened, lowered, and stiffened all around to sharpen all of its beautiful characteristics.
Photo From McLaren Life
I believe that McLaren's main issue with their cars is the lack of character or pizazz for lack of a much better word. But where people had problems in this area with the 650s they found their answers in the 675LT. With the 600LT McLaren really went for it in terms of turning up the 570s. Here you have the new and absolutely lovely top mounted exhaust, Porsche 918 style, spiting flames.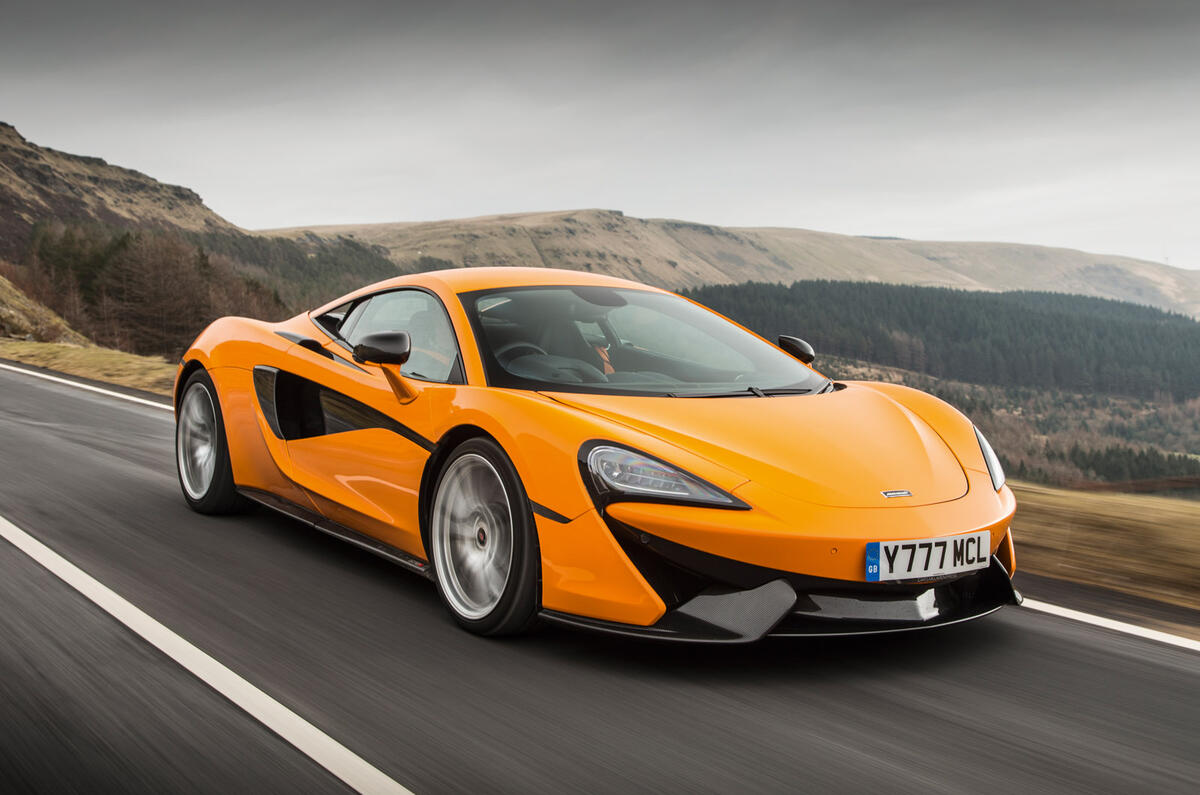 Picture From Autocar
Picture From TheSpeedJournal
The picture on top is a standard 570s and the bottom is the 600LT that was shown at the 2018 pebble beach show, which if I do say so myself is speced quite nicely. To summarize the 600LT is a major improvement upon its 570s base, and I think that right now it is THE car to get if you are in the market for it.